Book 4 in the Snowy Cozy Romance short read series…
New Year, New You – When fate steps in, you have go where the heart leads.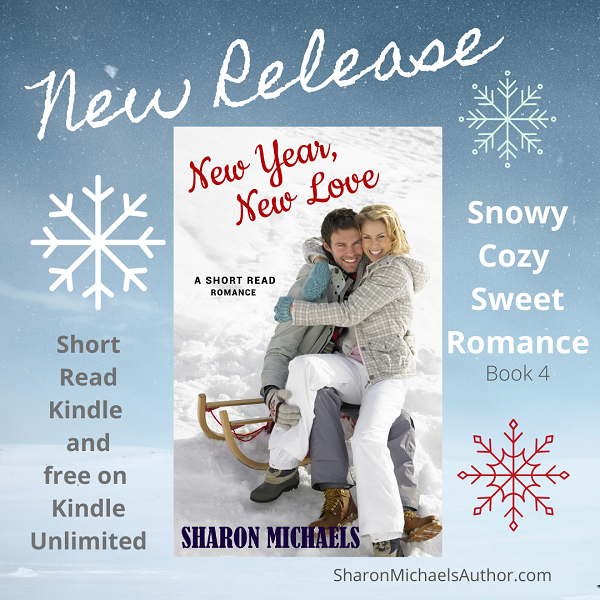 The most important choices are the ones you're making today. We've all made mistakes. It's knowing who to trust and when to ask for assistance that can turn loss into triumph.
Love isn't always planned.
Carson Briggs, a confirmed bachelor, never set out to rescue Amber Howell from her conniving ex-boyfriend. Then fate stepped in and Carson knew he had to do the right thing. As Carson and Amber work together to stop the threat to her father's hopes and dreams, they realize the attraction they're feeling for one another is real and powerful.
An encouraging story about the power of love and happy endings. A short read story to warm your heart and place a smile on your face.
***
Grab your favorite beverage, sit back and spend an hour or so enjoying a sweet romance short story you can share with your grandmother and not blush with embarrassment.
Sweet clean and wholesome stories to warm your heart on a chilly day. Each can be read alone, but it is much more fun if you read them in order.
Download your copy of New Year, New Love here:
https://www.amazon.com/dp/B083KL5PBB
The Snowy Cozy Romance Series
Snowed in with My Ex – Book 1 – Ginger
Three Makes a Family – Book 2 – Drew
My Heart Remembers – Book 3 – Melodie
New Year, New Love – Book 4 – Carson
**Even if you don't have a Kindle, Amazon has a free app for your mobile device and/or computer. You can start reading Kindle books on your smartphone, tablet, or computer – no Kindle device required.
Reviews are always appreciated – thank you!



Copyright © 2020 – SharonMichaels.com – All Rights Reserved