It's been a while since I've worked on the third Oscar book.
I'm not sure why…
BUT I found this and wanted share – so cute and made me smile. I love those doxie ears.
Goal: Get writing on the 3rd Oscar the Doxie Detective mystery and have the newest in the series available on Kindle before the end of October!
There, I said it.



Thank you for reading this post,






© Copyright 2017 SharonMichaels.com – All Rights Reserved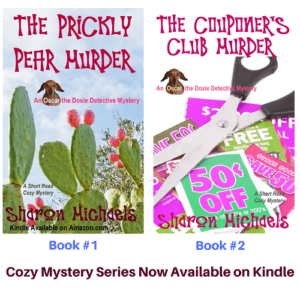 Here is a link to the first two books in the cozy mystery series:
Oscar the Doxie Detective Mystery Series


I invite you to stop by and check out my Author page on Amazon.com – learn more about all my Amazon books Sharon Michaels Amazon.com Author page