I'd never heard of flash fiction. The name drew me in and I wanted to know more. Here's a definition: A short form of storytelling. Anywhere from a few words to around 1,000 words to tell a complete story. Stories you can read in a "flash."
It didn't take me long to decide this would be a fun way to share all those stories rolling around in my mind. It's also a way for you, the reader, to enjoy a complete story in minutes.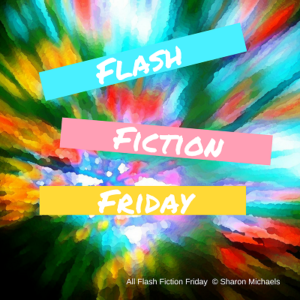 So… The third Friday of every month I will be posting a new flash fiction story.
My flash fiction will range from motivational, cozy mystery, romance, to more about the characters in my books. I guess I'm saying to expect any type of story. I'm going to sit at my computer and let my imagination do the writing.

Please check back often as I'll be posting a brand new flash fiction the third Friday of each month. Below you'll find links to previously published Flash Fiction Friday posts.


I promise to keep you entertained.
Sharon
Friday November 16, 2018 – Too Shy to Say Hi
Friday October 19, 2018 – The Tale of Waylynn Wilson of Watson Wyoming
Friday September 21, 2018 – I Could Dance the Day Away – Lady's Memories
Friday August 17, 2018 – Lights, Camera, Action – My Name is Sushi
Friday July 20, 2018 – Little Miss Smarty Pants – The Story of Sophie
Friday June 15, 2018 – My Name is Zoe Calendar
Friday May 18, 2018 – Perfect Miss Petunia
Friday April 20, 2018 – My Name is Birdie
Friday March 16, 2018 – Stranded, Scared and Smiling
Friday February 16, 2018 – The Tiny Slip of Paper That Changed Two Lives
Friday January 19, 2018 – Grandfather's Secret
Friday December 15, 2017 – The 12 Magical Gifts
Friday November 17, 2017 – Special Powers
Friday October 20, 2017 – My Name is Lady
Friday September 15, 2017 – The Happiest Person I Ever Met
Friday August 18, 2017 – My Name is Bella
Friday July 21, 2017 – Never Judge a Book By Its Cover



© Copyright 2017-2018 SharonMichaelsAuthor.com