It's like a law of romance: When two polar opposites attract, you can't fight it. The more you fight the magnetic pull, the stronger the desire becomes.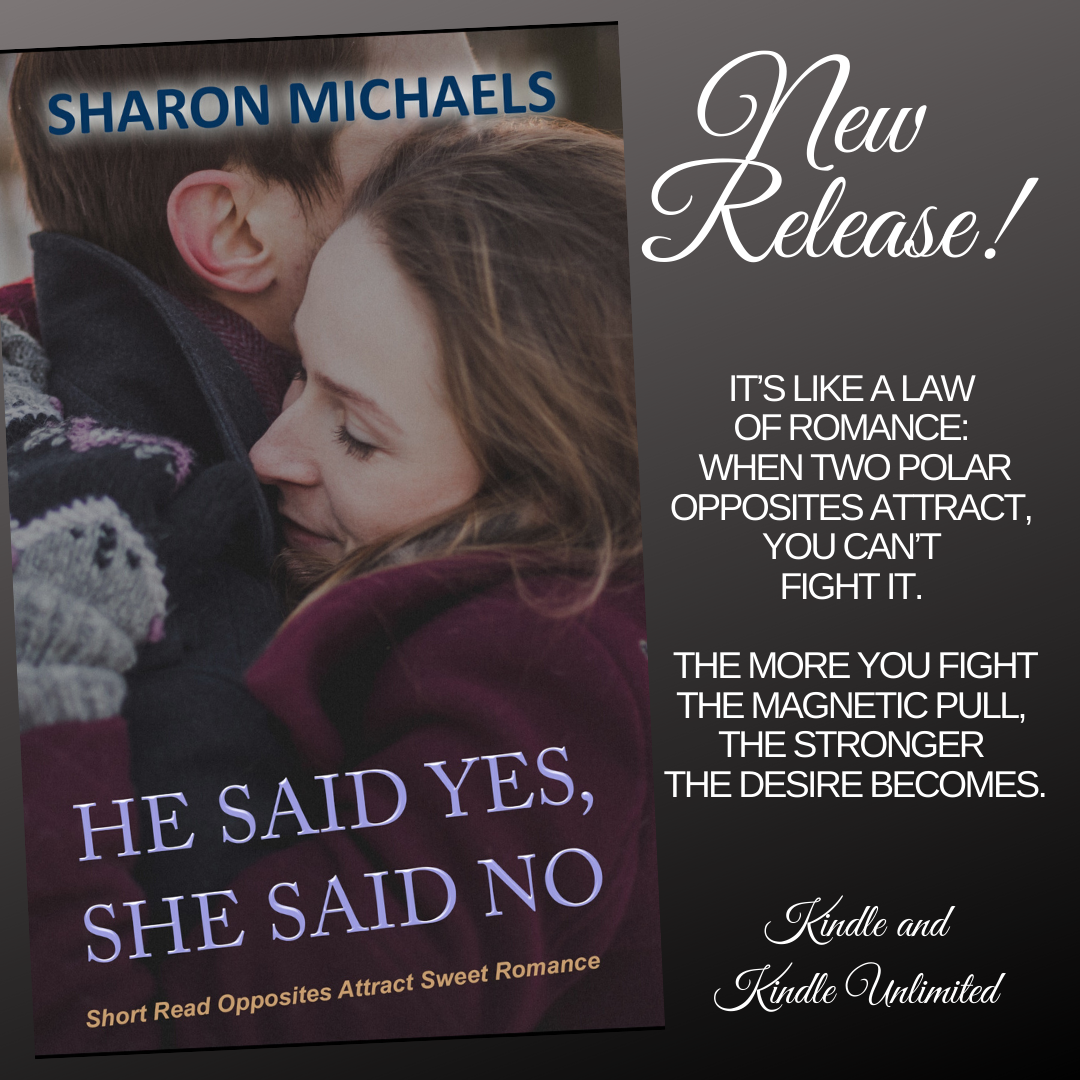 Pamela Riley: Owns a bakery. Eats sugar and drinks caffeine.
Wyatt Andrews: Owns a fitness center. Eats organic granola and drinks green smoothies.
Pam and Wyatt operate successful small town businesses next door to each other. Businesses that couldn't be more opposite. The whole battle of wit and wills began with the aroma of cinnamon rolls drifting into Wyatt's fitness center. Yep, cinnamon rolls.
The two of them find it easier to disagree about the smell of cinnamon rolls than admit the growing desire they feel for one another. No matter how hard they try, staying away only makes the attraction more difficult to ignore.
Who will give into the magnetic pull first?
Fun and clean sweet romance short read about two stubborn polar opposites who really have more in common than they think.
Grab your favorite beverage, sit back and spend an hour or so enjoying a sweet romance short read you can share with your grandmother and not blush with embarrassment.
Here's the link to grab your short read Kindle/Kindle Unlimited copy of
He Said Yes, She Said No today:
https://www.amazon.com/dp/B085F28D7X



**Even if you don't have a Kindle, Amazon has a free app for your mobile device and/or computer. You can start reading Kindle books on your smartphone, tablet, or computer – no Kindle device required.
Reviews are always appreciated – thank you!



Copyright © 2020 – SharonMichaels.com – All Rights Reserved