NEW RELEASE
It takes a four-legged matchmaker to help create a happy family.
A snowy cozy romance about trusting your instincts and opening your heart to the power of unconditional love.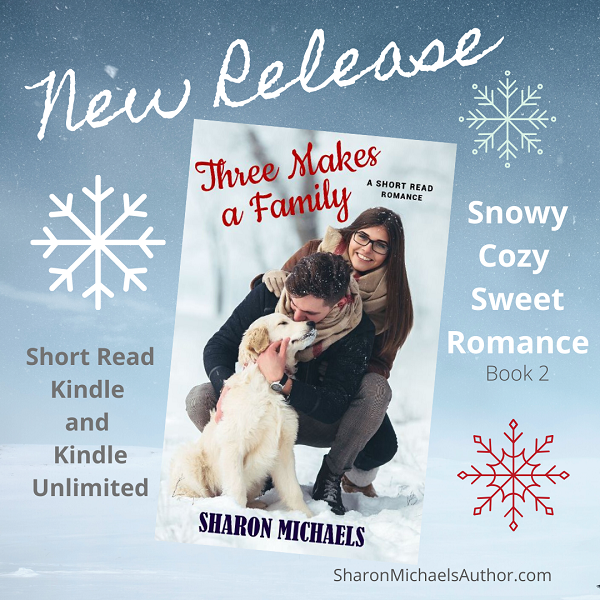 Heather Barr and Drew Briggs have secretly loved each other for years, ever since childhood. They thought adopting and raising a beautiful Labrador Retriever named Darcie would be easy. Little did they realize how Darcie's love would change their lives forever.
Darcie gives them the courage to say "I love you."
***
Grab your favorite beverage, sit back and spend an hour or so enjoying a clean and wholesome sweet romance short story you can share with your grandmother and not blush with embarrassment.
Here's the link to grab you Kindle/Kindle Unlimited copy:
https://www.amazon.com/dp/B082GNPJD9
The Snowy Cozy Romance Series
Snowed in with My Ex – Book 1
Three Makes a Family – Book 2
My Heart Remembers – Book 3
New Year, New Love – Book 4
**Even if you don't have a Kindle, Amazon has a free app for your mobile device and/or computer. You can start reading Kindle books on your smartphone, tablet, or computer – no Kindle device required.
Reviews are always appreciated – thank you!



Copyright © 2019 – SharonMichaels.com – All Rights Reserved