Summers With Santa: Life Lessons I Learned from Kris Kringle
Now Available on Kindle/Kindle Unlimited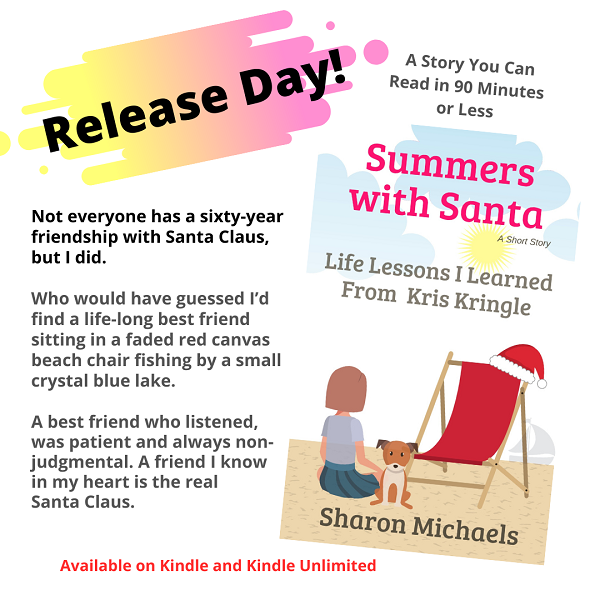 Not everyone has a sixty-year friendship with Santa Claus, but I did.
Who would have guessed I'd find a life-long best friend sitting in a faded red canvas beach chair fishing by a small crystal blue lake. A best friend who listened, was patient and always non-judgmental. A friend I know in my heart is the real Santa Claus.
Here are six invaluable life-lessons I learned from an old man named Kris. Trust me when I say, you are never too young nor too old to believe in the magic of Santa Claus.
A short read you can probably finish in under an hour or so. This is a clean and wholesome adult story although you may want to read it to your children and grandchildren. Santa's lessons never go out of style or out of date.
Here's the link to grab your copy today:
https://www.amazon.com/dp/B07ZR1VL64
**Even if you don't have a Kindle, Amazon has a free app for your mobile device and/or computer. You can start reading Kindle books on your smartphone, tablet, or computer – no Kindle device required.**
Reviews are always appreciated – thank you!



Copyright © 2019 – SharonMichaels.com – All Rights Reserved