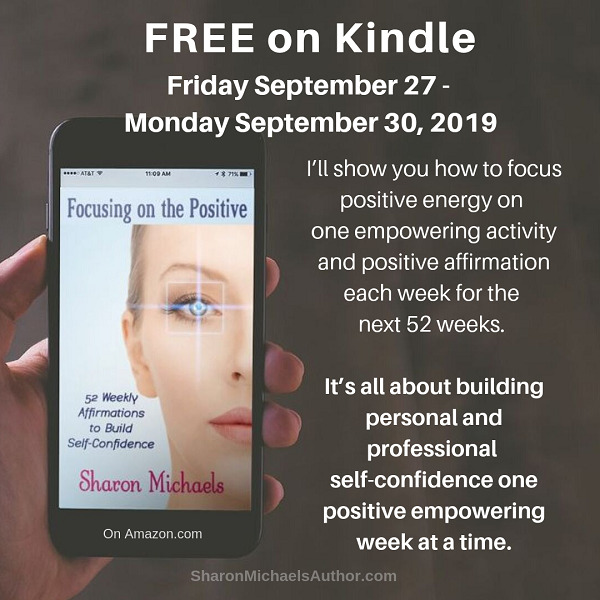 Here's the link to grab your FREE copy:
Focusing on the Positive: 52 Weekly Affirmations to Build Self-Confidence – Kindle Edition
Available now – One of my favorite books – I use these affirmations and activities faithfully. Empowering nonfiction for women in business.
FREE to download to your Kindle Friday September 27-30, 2019.
**Even if you don't have a Kindle, Amazon has a free app for your mobile device and/or computer. You can start reading Kindle books on your smartphone, tablet, or computer – no Kindle device required.**
Here's the link to Amazon – grab your copy today:
Focusing on the Positive: 52 Weekly Affirmations to Build Self-Confidence – Kindle Edition