Grandfather's Secret

I remember as clear as if it were yesterday. I loved walking with my grandfather along the lake. We'd sit on the rocks and talk for hours about everything from how clouds form to what I ate for breakfast. My Grandfather Phil was a very special person. The thing is, I didn't realize how special he was until the police came to my house a couple of years ago.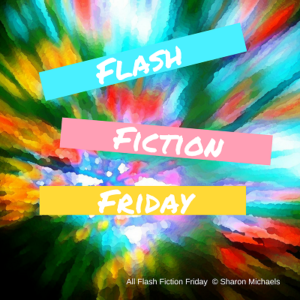 I'm all grown up now with a family of my own. I inherited my grandfather's house when he passed away about ten years ago. I never realized what a beehive of controversy I'd find myself in just because I live in his house.
My Grandfather Phil has always been a larger than life figure to me. When I was little he'd take my hand in his big calloused one and I felt safe and protected. When we sat on the rocks and I'd look up at his face, I thought he reminded me of Santa Claus. I loved touching his white beard. He'd wrinkle his face and go "ho, ho, ho" just to make me laugh. When Grandfather Phil put his strong arm around my shoulders to keep me from sliding on the slippery rocks, I knew I was safe. Today, I'm surprised by what people are saying and writing about my grandfather.
I guess about fifty years ago there was a casino robbery in one of the neighboring states. Three people in masks and work overalls robbed the casino of three million dollars. I know my grandfather liked to go to the casino but he wouldn't be part of a three million dollar heist. I guess there have been books written about the robbery and even a movie made. The first I heard of it was when the police showed up at my door two years ago.
I was shocked when they told me they suspected my grandfather took part in the robbery. At first I thought it was a prank. I still can't believe it. Grandfather Phil lived a simple quiet life. After my grandmother passed he bought this house to be near the lake they both loved. He worked his whole life in the lumber mill and when he retired he worked part time as a cook in the local diner. Now does that sound like a man who robbed a casino and has a million dollars laying around the house?
For the past two years the police have been in and out of my house looking for clues and money. They've made holes in the basement floor. They've torn apart the insulation in the attic. They've dug up the garden. I've had my bank accounts scrutinized. No one's found anything linking my Grandfather Phil to that infamous casino robbery.
Then yesterday the strangest thing happened. I woke up from a dream wanting to find the portrait of my grandmother that hung above the fireplace. I haven't seen it since before my grandfather died. I spent all day searching for that portrait. Finally I found it in the garage behind the old work bench. I tried to get it out but it was stuck – wedged in between two huge rusty cans filled with nails. Odd, don't you think?
Well to make a long story short, the work bench was nailed to the floor and I couldn't get it to budge. This morning I decided to dismantle the bench and take a look at that portrait. Boy, am I glad I did. I was in for the surprise of my life. My Grandfather Phil had a few secrets he obviously didn't want to share.
The portrait was hollowed out and inside was a hand written diary. The only thing is, the hand writing wasn't my grandfather's; it was my grandmother's. I sat in the old drafty garage with a flash light reading the diary word-for-word. I was shocked. It was my little old white haired grandmother and two of her book club friends who robbed the casino. My grandmother!
I guess she and her friends had been reading crime novels and wanted to see if they could commit the perfect crime. One day over tea and cucumber sandwiches they planned the perfect casino robbery. Who would suspect three little old ladies of carrying out one of the biggest casino heists in history?
The three of them took a bus to the casino, spent the night, cased out the place and at two o'clock in the morning robbed the teller cages at gun point. Yep, it was that simple.
They changed clothes in the ladies room. Put their masks, overalls and money in their big purses and took an elevator up to their room. They slept like babies until late morning, had a nice big breakfast of blueberry pancakes and took the afternoon bus home.
When the husbands found out they were furious. They wanted the women to return the money immediately, but soon realized that wasn't a good idea. The six of them hatched a plan to return the money by going to the casino every week. The plan was they'd never win, they would always lose. By losing they were returning the money one dollar at a time. According to grandmother's diary all the money was returned to the casino within twenty years. Not a word was said to anyone about what they were doing. Only the three couples knew the truth.
I couldn't make this story up if I tried.
This evening I went for a walk with my wife and children along the lake. I watched them and realized how drastically our lives would change if the truth came out. I guess I am a lot like my Grandfather Phil – I want to protect my family.
Here's what I've decided to do. I'm going to write a novel about three little old grandmothers who rob casinos. I won't mention names. The truth will stay a secret. Really, who would believe a story like that anyway?
I'm going to keep our family secret a secret. Mine might be bigger than most, but doesn't every family have secrets?




Copyright © 2018 – SharonMichaels.com – All Rights Reserved
This is a work of fiction.
None of it is real. All names, characters, businesses, places, events and incidents are either the products of the author's imagination or used in a fictitious manner. Any resemblance to actual persons, living or dead, or actual events is purely coincidental.
I invite you to stop by and check out my Author page on Amazon.com – learn more about all my Amazon books Sharon Michaels Amazon.com Author page

Here is a link to all the Flash Fiction Friday stories. A new Flash Fiction story is published the third Friday of each month.