The 12 Magical Gifts


My name is Sara Mitchell and I live in Happy Hills Arizona with my husband Sam and our feisty mini-dachshund Oscar. You may recognize our Oscar because he's a star. He garnered national recognition as the mystery solving Oscar the Doxie Detective.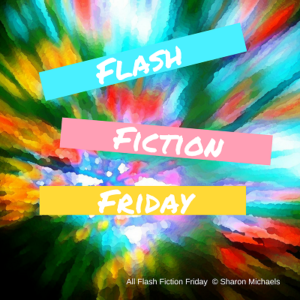 Here's what I wanted to share with you. Starting this past January and for the past twelve months, I've found a hand delivered gift sitting on my porch the tenth of each month. It's always wrapped in fancy gold foil paper with a bright red silk bow. There's a handwritten card attached that says the same thing each month: To Sara: For Creating Magic.
"Sam did you send me a magical gift?" I asked, the day I opened the first package.
"Sweetheart, I don't have a clue what you're talking about." Sam answered, looking totally confused.
Someone unknown person is sending me magical gifts. Why would anyone do this? Maybe you can help me figure it out if I share what I've been receiving.
January: A magic wand.
The attached card read: Close your eyes tight. Wave this wand three times and wish for something magical.  Write your magical wish on the back of this card. Read your wish twice a day for the next month. Caveat: You must believe in the power of your magic wand.
February: A book with blank pages.
The attached card read: Your imagination has the power to change the world. Allow your imagination to flow onto the pages of this book. You can create magic in the lives of others, this is the month to begin putting some of that magic on paper.
March: A brass jewel-encrusted hand mirror with a heart shaped handle.
The attached card read: Look deep into your heart to find the magic of your talents. It is time to express your heart's desire. Appreciate your writing talents. Believe you are a gifted storyteller.
April: A book on how to create origami animals and colored sheets of origami paper.
The attached card read: Use your imagination to create an animal with whom you can share your magical powers. Use this origami creation as your inspiration – your muse for the next thirty days.
May: A snow globe with a red smoothie mini-dachshund wearing a green scarf running in circles around a smiling snowman.
The attached card read: Imagine your Oscar is the dachshund in this snowy scene. Create a magical adventure for you, Sam and Oscar and put it in writing. Let your imagination soar and have fun transforming the magic within your heart into magical stories on paper.
June: An adult coloring book filled animal designs and fifty colored pencils.
The attached card read: Imagination and creativity come alive when you are calm and stress free. Each day for one hour during the next thirty days, focus on creating magic by turning these black and white drawings into bright, beautiful colorful animals. Each finished creation is unlocking one more facet of your creative imagination. You have the power to create magic with your imagination.
July: A sky blue poster board, scissors, glue stick and twelve felt tip markers.
The attached card read: This is your vision board for future creative projects. Allow your imagination to soar! Find photos, draw pictures, write empowering words, collect inspirational photos and gather anything that encourages you to share your creative magic with the world. Place them on your "dream board." Visually create your magical future – let your heart and mind believe in the power of visualizing what you can achieve.
August: Travel brochures from all over the world.
The attached card read: Each day for the next thirty days, pick a travel brochure and write a story about visiting or living in that city or town. What does it feel, smell, sound and taste like to be there. Include Sam and Oscar in these adventures. Allow your creativity to come alive on paper. Believe you have the power to create magic with your storytelling.
September: A small empty wooden treasure chest with thirty blank sheets of light blue paper.
The attached card read: Time to organize your magical powers and allow your creative talents to take on a life of their own. First thing each morning write one sentence about something you'd like to turn into a story. That is your writing inspiration for the day. The goal is to write 500-1,000 words each day for thirty days. In thirty days your daily writings can become that book you've always wanted to write. This is the month to give yourself permission to live the dream of becoming a published author.
October: A CD with the tranquil sounds of nature.
The attached card read: Congratulations, I know you've created your first book! Your imagination, talent and creativity have the potential to entertain and empower the lives of thousands. This is the month to fine-tune and edit the words you created last month. These sounds of nature will help you relax, shake off stress and look at your words with an objective eye. This is the month to take your story to a whole new magical level.
November: A sketch book with water colors and brushes.
The attached card read: You've lived your story through your words, now it is time to summarize those words in the form of a picture. Create the cover of your new book. Use your creativity to help readers see what you were picturing as you wrote your story. This cover will be a glimpse into what we'll be reading and experiencing in your published book.
December: A dream catcher.
The attached card read: Sara, it is time to catch your dream and make it reality. When a dream catcher is hung above the place where you sleep it moves freely in the night air and catches the dreams as they drift by. Here's to catching the good dreams. Dream about the success of your story, the sale of your books and the lives you will empower through your words. Visualize smiling faces as they read and digest your words. The power to transform words into magical stories is a gift – words become a magic wand of possibilities for your readers. Enjoy the fruits of your labor and congratulations.
To make a long story short, I followed each month's instructions and enjoyed the most creative twelve months of my life. Earlier this month I sent off a finished manuscript about a mini-dachshund who solves mysteries to a publisher. I found out today they are publishing my story as a children's book. It is truly a dream come true. I've learned to believe in my dreams and take positive action to make them reality. I hope this will help you use creativity to make your dreams come true. Isn't it time to wave your magic wand three times, wish for something magical and believe you can do it?
P.S. I still don't know who sent me those magical gifts. I think it was my husband Sam, but he's acting pretty innocent. If it is him, he has a really good poker face.
Thank you for reading this post,






Copyright © 2017 – SharonMichaels.com – All Rights Reserved
This is a work of fiction.
None of it is real. All names, characters, businesses, places, events and incidents are either the products of the author's imagination or used in a fictitious manner. Any resemblance to actual persons, living or dead, or actual events is purely coincidental.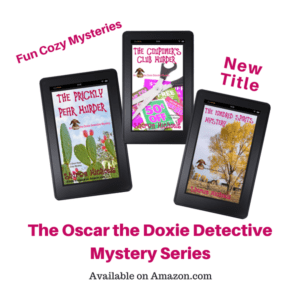 You can read more about Sara and Oscar in an Oscar the Doxie Detective Mystery Series on Amazon.com – quick read fun cozy mysteries. An Oscar the Doxie Detective Mystery (3 Book Series)
Short fun light-hearted cozy mysteries you can probably read in an hour or so. Pour your favorite beverage, sit back and enjoy seeing the world through the eyes of Oscar the doxie detective. I'm guessing after reading this canine adventure, you'll realize your own dog knows a lot more than you think.

Here is a link to all the Flash Fiction Friday stories. A new Flash Fiction story is published the third Friday of each month.