My Name is Lady
I remember my other life as if it were yesterday. I had twenty-nine great years living as a human until a red double-decker tour bus ran me down on Las Vegas Boulevard.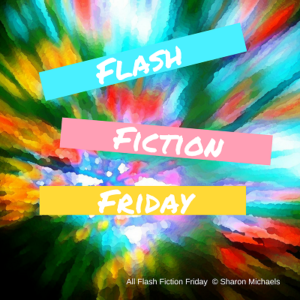 I won't bore you with my entire life's story. Let's start with the time I moved from Iowa to Las Vegas. I want you to picture this: On a whim, a small town Iowa girl with a newly earned Fine Arts Degree moves to the glamorous city of Las Vegas. I had exactly $423.76 in my wallet and didn't know a soul in Vegas.



I arrived by bus during a freak February snowstorm in the wee hours of a Saturday morning. The inside of the bus station was packed with men and women sleeping on benches. It seemed like a lot of people waiting for buses so early in the morning. Then it hit me. They were homeless and using the bus station to get out of the cold. The reality of moving to a big city without knowing anyone or having a job struck me hard right between the eyes. Right then and there I had a full-blown panic attack. I fell to the floor and started shaking and crying.
An older woman walked up to me and asked if she could help. Between the hiccupping and tears I told her my story. She gave me the address of an apartment in the city she said had clean rooms I could rent by the day or week. Thinking back I see how gullible and naive I was. Walking in downtown Las Vegas during a snowstorm to a strange apartment complex in the dark hours of the morning was not only foolish, but downright dangerous. I swear I had a guardian angel watching over me.
The day after I arrived in Sin City I got a job as a server in a high-end casino restaurant located right on the Vegas Strip. Men customers tipped well and some even tried to pick me up.
One night a gentleman from a local dancing establishment came in with some of his dancers. When they sat at my table I couldn't take my eyes off of them. The women looked beautiful decked out in expensive clothes and jewels – they obviously had money. I'd always dreamed of being a dancer in a show. My Fine Arts major was in theatre and dance so I was more than qualified. I started talking to the gentleman. He hired me on the spot. That night I became a full time dancer in one of the high class gentlemen's club just off the strip.
For the kind of money I was making, I swallowed my pride and even compromised my Midwest values every now and then. I had a nice roof over my head, I sent money back home to my parents and I enjoyed my job. I was even dating a casino executive who treated me well and bought me fancy gifts. Life wasn't quite the way I had planned, but it was exciting.
Fast forward a few years. I'm now dancing at a world-renown casino in their main showroom. I have a major role in several of the performances and wear sparkling custom-made costumes. My name is on the front marquee. I'm also engaged to the casino executive and we're planning a huge celebrity filled wedding.
Then, one spring afternoon on my way to Neiman-Marcus I stepped off a curb and got run over by a tour bus. My human life ended.
Today I am called Lady by my person Cynthia and we live in Happy Hills Arizona. I look in the mirror and I see a dog looking back at me. A dog, can you imagine? I'm being called a dog. Quite an adjustment from a showgirl living in a luxury suite to a dog who is sent outside to do her business.
On the bright side, at least I'm a cute dog. I've come back to this earth as a Cavalier King Charles Spaniel. I have chestnut brown and tan long smooth hair, big expressive eyes and weigh about fifteen pounds. My human Cynthia loves to cook and bake so I eat well. She and I walk two or three times a day. She says walking is important for keeping our girlish figures. I also run and jump in the yard so I can stay limber and work on my dance moves.
My life as a dog is good and I have no complaints. I have furry friends here in Happy Hills and we socialize often. I am though a bit on the shy and prudish side. I sit down quickly if a canine wants to sniff my privates – I will have none of that. I am a lady!
Yes, there are times when I long for and dream about my past human life. I wonder if my Iowa family misses me and what my casino executive boyfriend is doing now. I'm not sure exactly how many years it has been between being human and becoming a dog. Maybe someday I'll remember more, but right now it isn't all that important to me. I'm happy and content with my life just the way it is.
***This is a work of fiction.***
None of it is real. All names, characters, businesses, places, events and incidents are either the products of the author's imagination or used in a fictitious manner. Any resemblance to actual persons, living or dead, or actual events is purely coincidental.
Thank you for reading this post,





© Copyright 2017 SharonMichaels.com – All Rights Reserved
Be sure to purchase your Kindle copy of my first cozy mystery staring Oscar the Doxie Detective, The Prickly Pear Murder on Amazon.com
Lady is a character in the Oscar the Doxie Detective series of cozy mysteries.

Review: 5.0 out of 5 stars – Great Read!!
By Marilyn
"I loved the storyline, murder mystery plot and humor throughout the book. Looking forward to many more Oscar The Doxie Detective mysteries."
I invite you to stop by and check out my Author page on Amazon.com – learn more about all my Amazon books Sharon Michaels Amazon.com Author page

Here is a link to all the Flash Fiction Friday stories. A new Flash Fiction story is published the third Friday of each month.