The Happiest Person I Ever Met
Sometimes the most vivid memories come from those who've passed through our lives briefly. These memories often include a special person who helped guide us from one stepping stone in life to the next.
MaryLou Mathis was that person in my life. She could always bring a smile to my face and joy to my heart just by giving me her trademark greeting, "What's cookin' good lookin'?" Miss Mathis seemed to radiate happiness. They say eyes are the window to our soul – well, her soul must have been pure joy and light.
I grew up in a small mining town in upper Michigan. Generations of my family mined copper. We all begrudgingly lived through the harsh winter storms blowing off Lake Superior and the summers that seemed much too short. It's a life you get used to. It's not one I would have chosen for myself. I was known as the complainer and whiner of the family. I detested living in such a god-forsaken place and made sure everyone knew how I felt.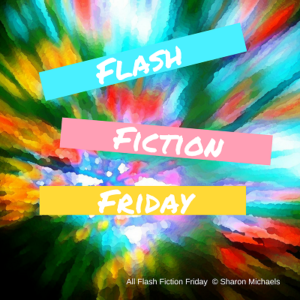 One day Miss MaryLou Mathis moved next door. She was old and lived alone. How she ended up in that worn down shack in the middle of nowhere is still a mystery to me. It's almost as if someone dumped her in our little town and never came back.
In my overly active teenage imagination I believed MaryLou Mathis had magical powers. I never saw her shop, but she always had food. I never saw her hang out laundry, but she always had clean clothes. I never saw her tend her garden in the summer or shovel her walk in the winter, but her garden overflowed with flowers and vegetables and her stone walk never had a speck of snow or ice. Today as an adult, I still believe Miss Mathis was magical. She had to be because she magically changed my life.
The week she moved next door my curiosity got the best of me. I gathered every ounce of courage and knocked softly on her front door. My hands were shaking and a part of me wanted to turn and run back home. I know it probably sounds silly, but I felt drawn to her house.
"What's cookin' good lookin'?" she said, opening the shabby front door and smiling at me. Her wide grin lit up her crinkly face.
"Hi," I stammered, suddenly at a loss of words. "I'm Cookie Baker from next door."
"Honestly honey, your name is Cookie Baker?" she asked, with a straight face, but she couldn't hide the twinkle of amusement sparkling in her eyes.
"Yes." I swallowed as my face began turning bright red. "My mother has a sense of humor."
"Well, I guess she does and now aren't you lucky to have such a unique name." She smiled.
"I wouldn't call it lucky," I said, kicking at the faded welcome mat. "The kids make fun of me all the time."
"Where are my manners," Miss Mathis interrupted abruptly. "Come in and sit. I've just pulled a batch of sugar cookies out of the oven and made some fresh lemonade."
She turned toward me and started laughing. "I think I made a joke. I just baked cookies for Miss Cookie Baker."
I couldn't hold back my smile. Her toothy grin and belly laugh were contagious. I became instantly enthralled with my new neighbor. In my eyes anyone who could make me laugh was magical.
That day was the beginning of my daily visits to the house next door. I couldn't wait for school to end or my chores to be finished so I could talk and laugh with Miss Mathis. She always greeted me with big smile, a fresh batch of cookies and either lemonade or hot cocoa. In the two years I was fortunate to know her, she became my best friend.
"Cookie Baker," she'd say in her barely above a whisper voice, "why are you so angry all the time?"
"I'm not angry!" I'd snap back and then catch myself.
"Instead of being negative and angry, share a happy story with me. Happiness opens your heart to the positives in life."
I have to confess I was the type who always saw the glass as half empty. That of course was until Miss Mathis had me share one happy story a day with her. I didn't even know I had so many happy stories inside of me. During our days together my perception of myself, my town and my future changed forever. I became a happy, hopeful and optimistic person.
MaryLou Mathis passed away two years to the very day she moved next door. I found her that Sunday morning smiling as she lay in her bed. The final words she said to me are written on my heart. "Cookie Baker, you are a bright star. Your mission is to share your positive light with the world. I know you will make this world a better place because you were born to shine brightly and spread joy."
I cried for weeks. I watched as new neighbors move into that weather-beaten shack, but I vowed never go back there again. I also knew I had a mission to carry on my mentor's legacy of hope and happiness. I started reading positive books and writing happy short stories for the local newspaper. Over the next years it became perfectly clear to me what I wanted to do with my life.
Believe it or not, I opened a bakery in our god-forsaken mining town. I named my shop The Happy Cookie Jar.
I tell customers each cookie is touched by magic. I believe all my cookies are magical because they come from recipes in the tattered cookbook Miss Mathis gave me. I remember what she said as she handed me her treasured book. "Anyone named Cookie Baker should know how to bake cookies."
Today, families travel from all over the country to upper Michigan to buy my cookies. Our little town has grown into quite a tourist destination.
The morning I opened the shop I made it a daily tradition to I ask customers to share one happy story with us. Over the years I've turned thousands of these happy stories into a popular website. Men, women and children from all over world can read and share their dreams of hope and happiness.
I'll say it again, the most vivid memories often include a special person who helped guide us from one stepping stone in our lives to the next.
What's your happy story?
Copyright © 2017 – SharonMichaels.com – All Rights Reserved
This is a work of fiction.
None of it is real. All names, characters, businesses, places, events and incidents are either the products of the author's imagination or used in a fictitious manner. Any resemblance to actual persons, living or dead, or actual events is purely coincidental.
Thank you for reading this post,
© Copyright 2017 SharonMichaels.com – All Rights Reserved
Be sure to purchase your Kindle copy of my first cozy mystery staring Oscar the Doxie Detective, The Prickly Pear Murder on Amazon.com A fun short read that's entertaining, especially for dog lovers.
Review: 5.0 out of 5 stars – LOVE THIS STORY!!!
By Kara
"Having two dogs, I truly loved this story! I could definitely see my two girls doing these things. I hope Ms Michaels will continue with this series. I can't wait for the sequel!"
I invite you to stop by and check out my Author page on Amazon.com – learn more about all my Amazon books Sharon Michaels Amazon.com Author page

Here is a link to all the Flash Fiction Friday stories. A new Flash Fiction story is published the third Friday of each month.