For as long as I can remember, my mission as an author, blogger and coach has been to share empowering personal and professional success strategies. I strive to provide the how-to's that will keep us going forward in positive and productive ways. When you read my eleven paperback and Kindle non-fiction books you'll find practical real-world tools to grow yourself, your career and your business. My goal, as an author, is for you to want to take what you're reading and begin using it immediately.
As an author of fiction, I currently have four cozy mystery books available in an Oscar the Doxie Detective Mystery series. I invite you to see the world through the eyes of a mystery solving mini-dachshund named Oscar and his Happy Hills Canine Detective Club friends. I promise they will put a smile on your face!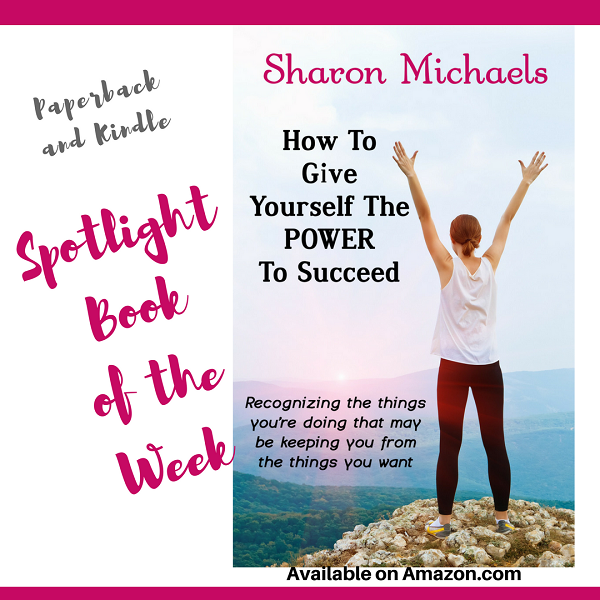 In this step-by-step guide, author Sharon Michaels will help you recognize the self-sabotaging things you may be doing that could be keeping you from achieving and enjoying the personal and professional life you want.
You'll learn how to:
* Make peace with the past
* Understand your role in life
* Use your mind to achieve
* See the future as more exciting
* Nurture healthy self-esteem
* Make better choices
* Give yourself permission to be happy, successful and prosperous
* Give yourself the POWER to succeed!
In other words, learn how to give yourself the power to succeed!
Here's a link to get your paperback and/or Kindle copies and buy a few for gifts:
How To Give Yourself The Power To Succeed: Recognizing the things you're doing that may be keeping you from the things you want



~~~~~~~~~~~~~~~~~~~~~~~~~~~~~~~

Be Sure to Subscribe to
My Author Newsletter
© Copyright 2018 SharonMichaels.com – All Rights Reserved
To see all the fiction and non-fiction books I currently have available,
here is a link to my Amazon.com Author Page:
Sharon Michaels Amazon.com Author page

Privacy Policy | Terms of Use |

12995 N Oracle Rd., Ste. 141 Tucson, Arizona 85739