For as long as I can remember, my mission as an author, blogger and coach has been to share empowering personal and professional success strategies. I strive to provide the how-to's that will keep us going forward in positive and productive ways.
As an author of fiction, I have four cozy mystery books available in an Oscar the Doxie Detective Mystery series. You'll also find short read sweet romance stories and books – many you can read in an hour or so. Here's a complete list on my Amazon Author page: amazon.com/author/sharonmichaels
*****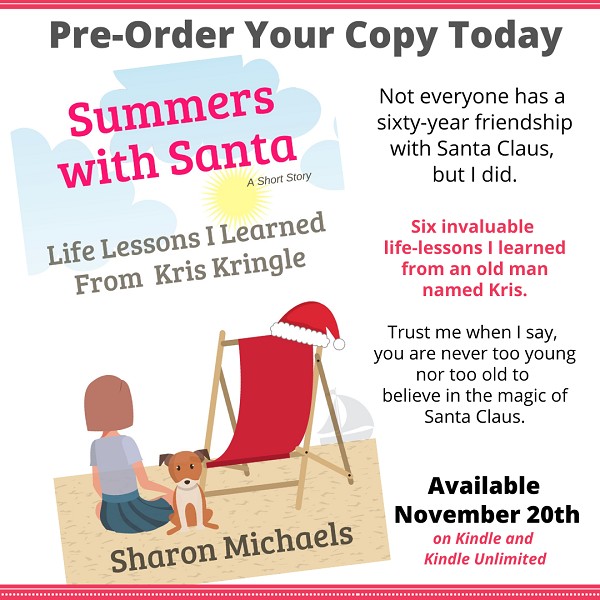 Summers with Santa
It all started when I was five years old and decided to walk to beach to meet an old man I was sure was Santa. It was a walk that changed my life forever. Over the years I discovered valuable life lessons and created a rare friendship. A kind and jolly man taught me how to find purpose, peace and happiness in my often unsettled world.
The lessons he taught me are simple when you have someone patient, wise and nonjudgmental to guide you.
A short read you can probably finish in under an hour or so. This is a clean and wholesome adult story although you may want to read it to your children and grandchildren. Santa's lessons never go out of style or out of date.
Here's the link to grab your Kindle copy:
Summers with Santa
Available on Kindle Unlimited!
**Even if you don't have a Kindle, Amazon has a free app for your mobile device and/or computer. You can start reading Kindle books on your smartphone, tablet, or computer – no Kindle device required.**
~~~~~~~~~~~~~~~~~~~~~~~~~~~~~~~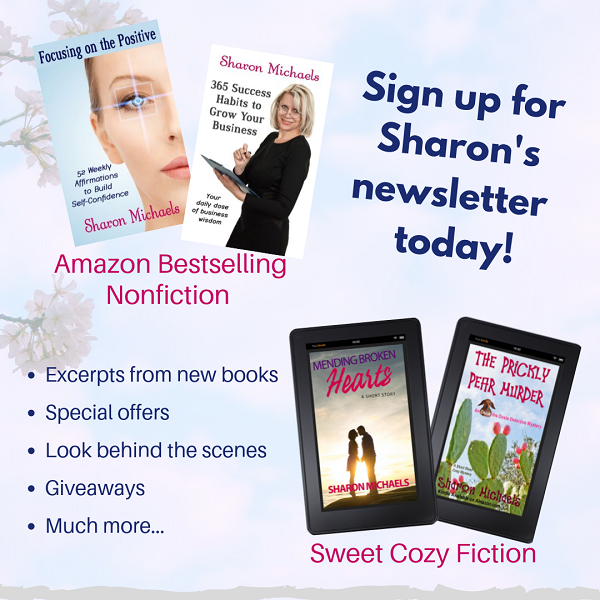 Privacy Policy |
Terms of Use |
12995 N Oracle Rd., Ste. 141 Tucson, Arizona 85739